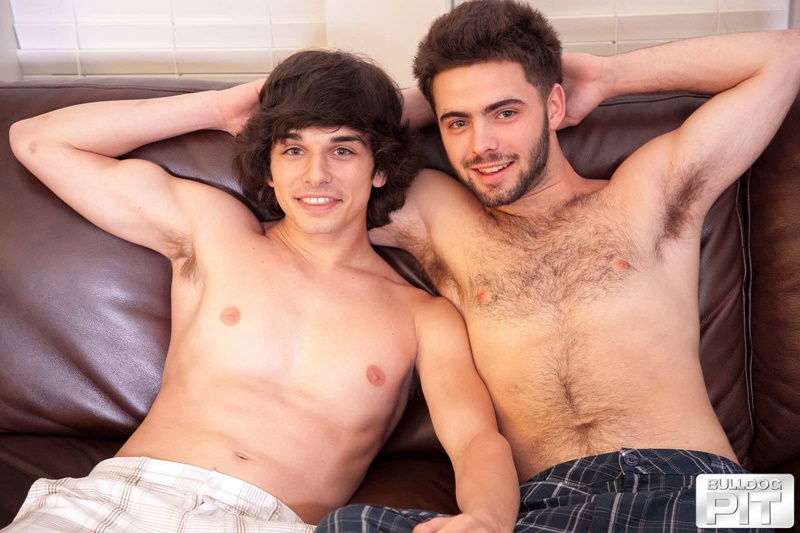 Xavier Daniels put Josh Long on all fours pressing his huge cock deep into his tight hairy hole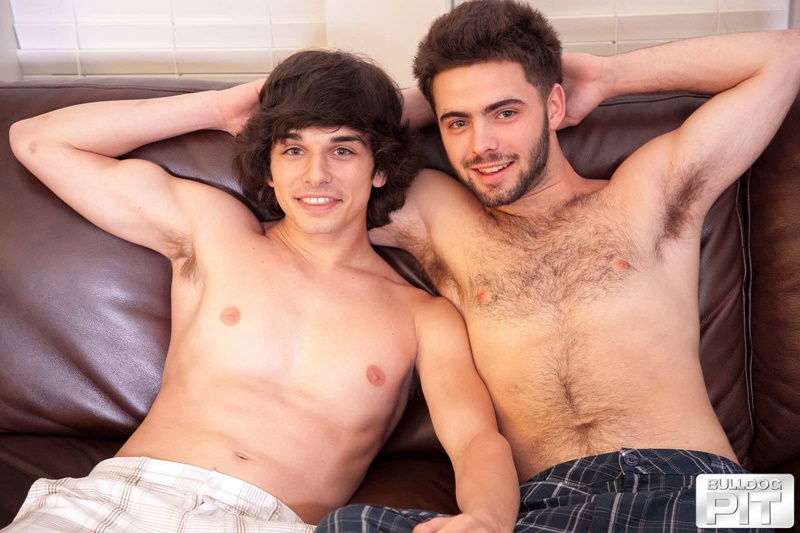 Bulldog Pit says: We'd planned getting Josh Long and Xavier Daniels together ages ago. The trouble was, something kept coming up. First one couldn't make it, then the other.
Unfortunately, on the third attempt, WE couldn't make it! Fucking life, eh? It always gets in the way when you want to have fun. After some time we decided to give it another go.
Turns out, this time, it was green lights from the word GO! We sat the two of them on the couch and told them to start making out. They did. And it progressed naturally from there.
Josh, who some have thought was Dominic Cooper (we wish!), got down on his knees and sucked Xavier until he was rock hard. Then Xavier put Josh on all fours and slowly entered his tight hairy hole.
This is what we were all waiting for, to see Josh on all fours, his back arched, his meaty ass in the air. Xavier's ripped body pulsated with ever thrust of his thick hard cock.
Was it worth waiting all that time? Let's just say they both emptied their loads on Josh's stomach and were soon ready for round two. This time, however, they held up their hands and asked us not to film.
With a sigh, we had to console ourselves with listening to their ball busting moans and the sound of bodies slapping as they fucked their brains out in one of our guest rooms.